Brinkburn Welcomes: Sarah Clarke Celebrates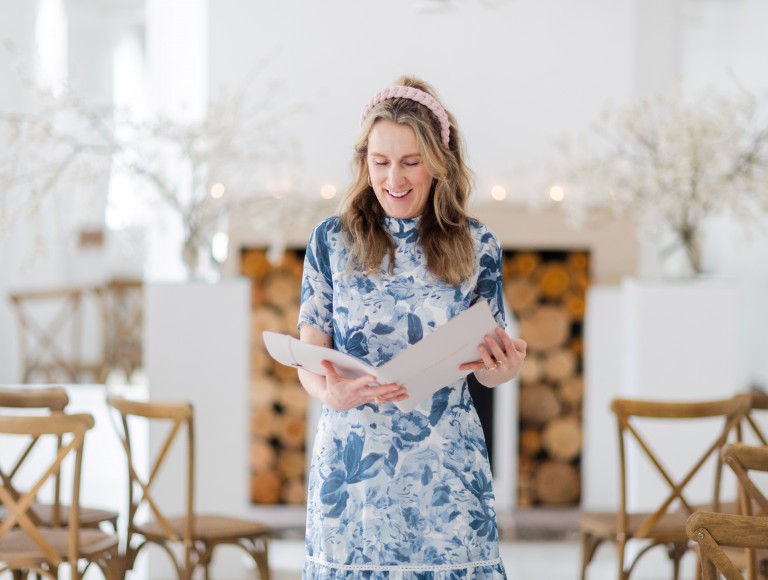 You and your partner have a love story like no other told before.
No other two people on earth met in the exact same way as you, communicate with each other - or complement each other's funny little ways - in the exact same way you do. Your love story deserves to be told, and your wedding day is the perfect opportunity to celebrate how and why you adore each other, by someone who has taken the time to get to know you as a couple.
I pinch myself every day that, as a wedding celebrant, it's my job to listen to you tell me about your relationship, write your story into a wedding ceremony script, and then have the honour of celebrating you both for exactly who you are - separately and together - on one of the most significant and special days of your life.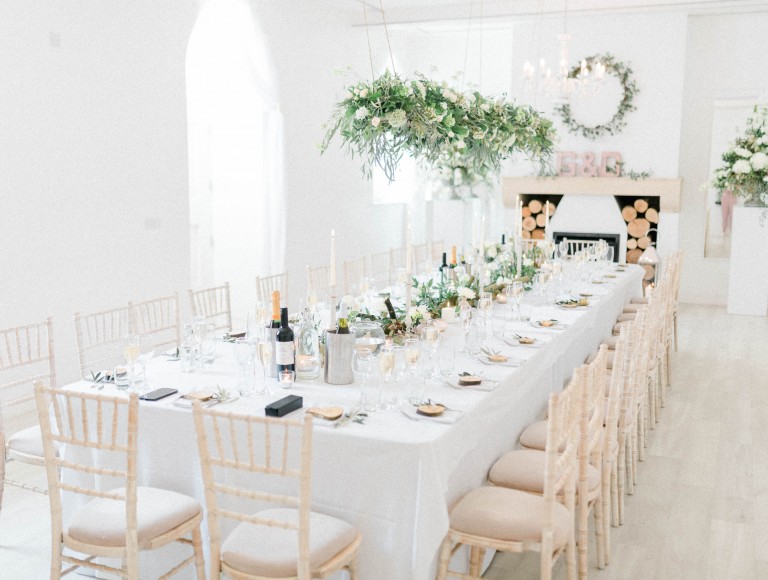 Perhaps you picture celebrating your wedding day with everyone you know, inviting distant cousins and old friends from every chapter of your life. Or, perhaps, that fills you with anxiety and you would much rather it be just you and your partner and a couple of close friends. There is no right or wrong way to stand together and make your promises for life.
If you want to be married but the prospect of planning a wedding (the politics of who to invite, the seemingly-endless list of suppliers to contact, and the potential stress of The Finer Details to organise) is making you want to run away - Brinkburn Northumberland has a beautiful, calm option that might appeal to you.
Imagine taking six of your closest friends or family and settling into the stunning Stables at Brinkburn (which sleeps 8) for a midweek wedding celebration, hidden away from the hustle and bustle of the world outside.
Arrive on a Tuesday evening to a fridge stocked with drinks and a delicious hamper of treats to feast on, as you chat with your select mini wedding party by the woodburning stove, or sit on the private terrace under the starry Northumbrian night sky.
Waking up relaxed and rested on the Wednesday, your wedding day, local photographer Helen (iXO Stories) will arrive to capture your morning preparations in the luxurious Stables bedrooms and light-soaked living spaces, and I will be on site to ensure you are feeling calm and content.
The choice of where to make your vows and exchange your rings - with me leading your personalised ceremony - is up to you. There are plenty of magical places, each with its own unique charm, that are perfect settings for an intimate, elopement-style wedding.
Perhaps you fancy walking a few steps down to Coquet River, that bubbles and bends around Brinkburn's grounds, and make your promises to each other by the water's edge.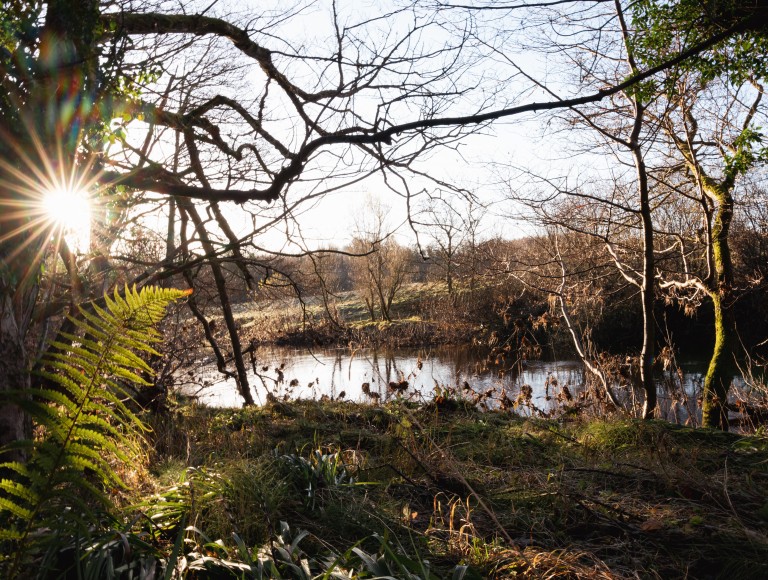 Or you could meander up past the river, and through shady trees to a hilltop spot that looks down over Brinkburn estate, and make your vows to each other in nature - with just your very best friends for company.
Marry in a peaceful, joyful way - in nature and surrounded by the ones you love best - and then retire to your luxury cottage accommodation where you will be treated to a private BBQ wedding breakfast, and unlimited drinks, as you celebrate into the evening.
No matter where, or how, you choose to marry at Brinkburn, as your celebrant I will support you throughout the process. I will take you for a drink to get to know you as a couple, I will ask the right questions to find out the cutest, funniest and most important details of your lives together, and I will be a friendly, calming presence on your day, helping you to feel relaxed and able to enjoy yourselves, without worrying about a mass of guests, admin details or time limitations.
Contact Jess at love@brinkburnnorthumberland.com to make a swift and simple booking that suits you. You deserve to be celebrated. Changes can be made to accommodate accessibility needs, wedding party size and other requirements.